There's nothing like a stay in a 4 star hotel to make me feel spoiled.
I spent a few nights in Gaylord Opryland Hotel while I attended a writers retreat. It's basically 4 hotels connected by 9 acres of indoor gardens with 50,000 tropical plants.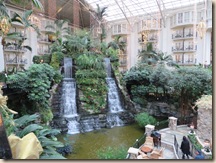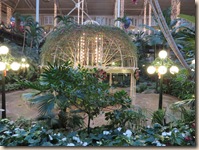 Everything is contained in atriums—convention center, restaurants, shops, rooms, etc.
There were lovely murals depicting historic scenes.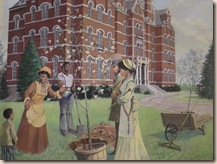 The Christmas lights and displays were awesome both inside and out. There was a life-size nativity scene but I only saw it from a distance and didn't have time to get a picture.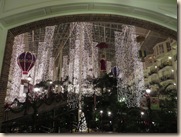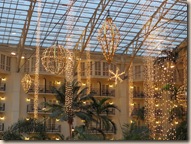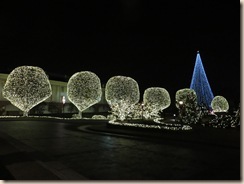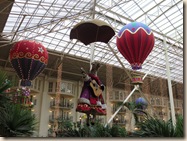 The lobbies were beautiful on their own.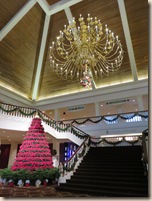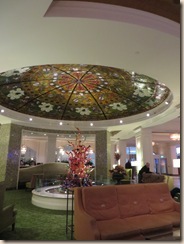 The service was excellent.
It was a wonderful holiday. But you know the best thing about it all? I didn't have to make any meals or take care of any chores for a few days.
What's the thing you enjoy the most about staying in a hotel?