The title of this blog is a little deceiving because, although I did go to Nashville, I saw very little of the city. I attended a writers retreat and we spent long days in our hotel sharing and learning.
However, my roommate and I arrived early and decided to tour the Belle Meade plantation. For those unfamiliar with French, it means beautiful meadow.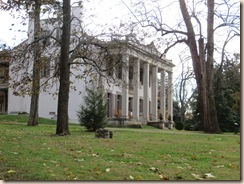 The founders started out in a log cabin and as they established their horse farm, they built the mansion. We had a tour of the interior but pictures were not allowed. Too bad as there were some wonderful period displays.
Belle Meade was the premier thoroughbred horse farm, From their original breeding stock come race horses such as Seabiscuit, Secretariat and in fact, every horse to race in the Kentucky Derby since 2003 can trace bloodlines back to Belle Meade.
The buildings were beautiful. Here is the carriage house.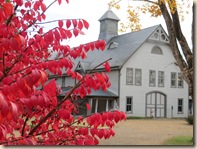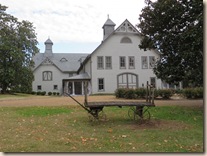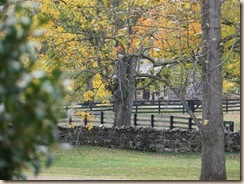 We were free to wander around on the grounds but there was a bitter cold wind blowing. (Don't let the sunny fall colors fool you.)
Porch sitting for a nicer day. The stone building is their dairy.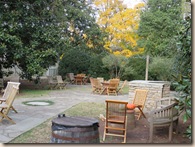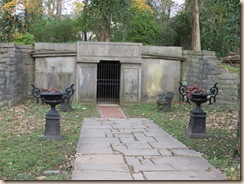 The low window-less building is a mausoleum no longer in use.
It was fascinating to get a glimpse into the lives of a southern plantation family.