Peace, reflection and creativity.
I grew up in a small town. I guess it`s something that sticks with you in so many ways—saying hello to people in the street, talking to the check out girl, helping someone across the street. One thing that has really stuck with me is the enjoyment of walking in town.

My small town may or may not have looked like this photo. 🙂
I now live a few miles from town and usually walk along our country road. It`s a great time to think through story problems and meditate, but I love walking along the sidewalks of town.  I like the smells—lilacs, petunias, fresh cut grass, pine trees, poplars and barbecued steak. I enjoy the variety of flowers I see—petunias, daisies, roses, and many I don`t recognize—in a rainbow of colors. I enjoy seeing how people have individualized their yards—an elephant planter with his back full of pink flowers, a riot of flower-filled planters spilling down some steps, a peak-through trellis to a little outdoor room, a yard completely done in pink or white.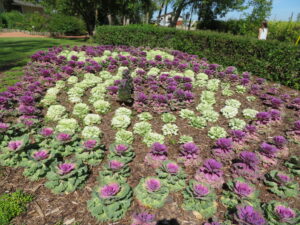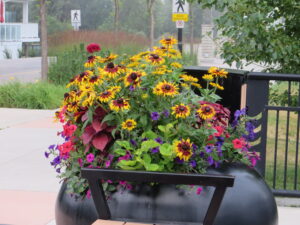 Then there are the little surprises—the log cabin serving as a garden shed/garage. The owners had it out on their farm and took it apart log by log and brought it to town with them. There`s the wagon wheel set in a high board fence through which I catch a tease of a lovely patio burgeoning with flowers. There`s the house with birds inside the window, or the one with the cat lounging on the back of the couch watching me pass.
Of course, there are a few things that jangle my nerves. One yard has plastic flowers `growing` in the flower beds. Ugh. Another house owner says she doesn`t have time for yard work. She`d sooner be golfing. So she`s turned it into a California-desertscape with a gravel lawn.
Besides the yards in town, I also have access to the Olds College botanical gardens and the wetlands project. I don't get there nearly often enough to see the many changes throughout the seasons.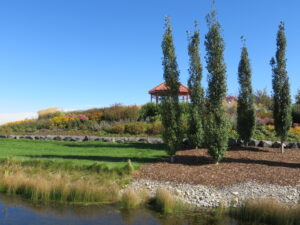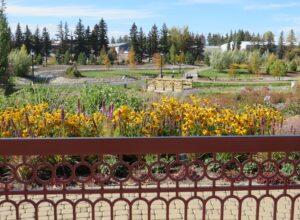 The sights and smells and sounds flood my senses and make me want to go home and write. So I get a two-fold benefit from the walk—brain stimulation and body exercise.
Question for my readers and friends: what do you find that sends you into creative mode and/or relaxes you?