What's A Man Supposed To Do?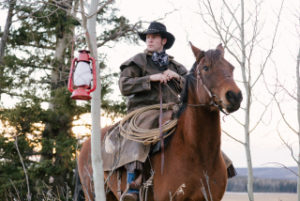 Meet Kade. The last thing he needs in his life is a rebel who cares nothing for rules or even her safety. He keeps a collection of mementos on display to remind him of the folly of taking unnecessary risks.
But a snowstorm blows Flora into his house and he has no choice but to give her shelter for three days. As soon as the storm is over, he plans to take the girl back to her father without revealing that she's spent the time with him. But his plans go awry and the truth can't be hidden. Is there any hope that Flora's preacher father will relent in his insistence that Kade must marry Flora and protect her reputation?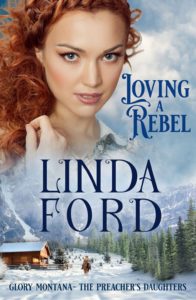 What will Kade do? Come along with Kade on his adventure as he learns what really matters to him. You can read his story in my newest release, Loving A Rebel. This is the first in a brand-new series–Glory, Montana–The Preacher's Daughters. There are 3 miniseries and a total of 10 titles, all centered around the Kinsley Family.
You can get it here: https://tinyurl.com/y7hjugw8
I'd love to hear your thoughts on this story.