'All hard work yields a profit.'  This was the motto at school for my children one year. It's also a Proverb in the Bible.
This week, our hard work did indeed yield a profit. A bountiful one. Carrots and potatoes that are more than enough to last us for the winter.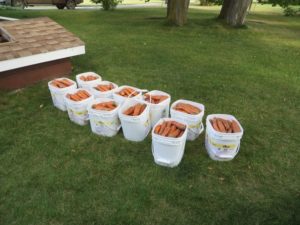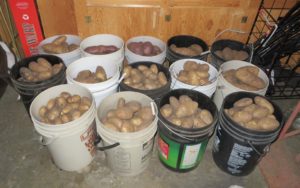 It got me thinking about other kinds of harvest. Such as 'A gentle answer turns away wrath.' 'Those who sow with tears shall reap with joy.' 'As you sow, also shall you reap.'
I want to be more mindful of what I sow whether it is hard work in the garden that yields our food, kind words that make life more pleasant for everyone or even days spent writing a book so it might go out and be read by many.
Go, plant good deeds, good words and hard work.