SOME THINGS ARE WORTH THE EFFORT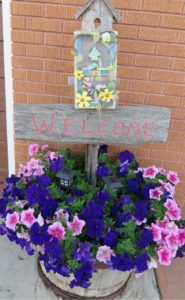 Welcome to my flower garden. Be warned, I don't spend a lot of time on it. In fact, every year I say this will be the last year for flowers. With a huge vegetable garden and acres of lawn and yard, who has time for flowers? But every year I enjoy them so much I continue.
Here are some red roses–an unexpected treat. One year my husband gave me one of those tiny rosebushes. Probably for mother's day. Come spring and it was beyond it's best before date, I decided to stick it in the ground. And now, years later, it is thriving. It is about 2 feet tall and covered in red roses all summer.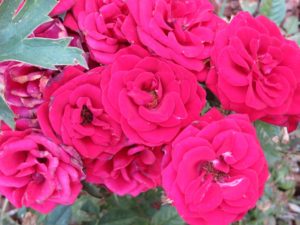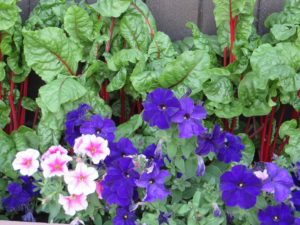 Here is my brick planter in front of my big picture window. And yes, that is red chard forming the backdrop. It looks nice and tastes good.
I have sunflowers right outside my office window. I leave them up for the winter and they attract birds to eat the seeds.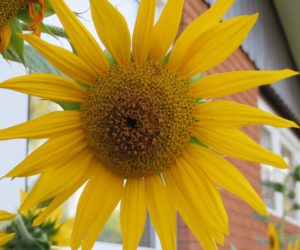 I've come to the conclusion that flowers are worth the effort they take.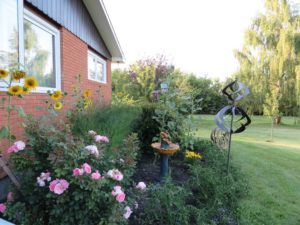 It's much the same with life. Some things take a lot of effort and I wonder if they are worth it. A trip to the lake with the grandkids, for instance. Or taking time to visit friends or even sit outside and enjoy the summer evening. But in the end, these things are worth the effort. At least I think so.