What? you might ask. Welcome, in Norwegian.
Why? Because my latest series–Dakota Brides–features a family from Norway. It was fun doing research for this series. Which included a trip to a nearby museum where I found a number of objects that are included in one or more of the four books in this series.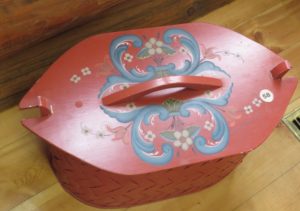 A tine–a trinket box, usually oval in shape. Traditionally, on the day of her confirmation, a young woman would get one for carrying cakes. It would be hand painted with beautiful rosemaling and her name and the date of her confirmation.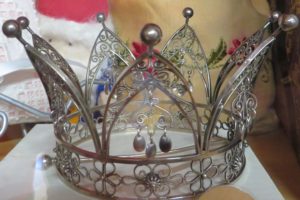 Norwegian wedding crown. Worn by a bride at her wedding. Spoon-shaped bangles dangled around the crown and produced a tinkling sound when she moved. According to tradition, the sound would scare away evil spirits and ensure a happy marriage.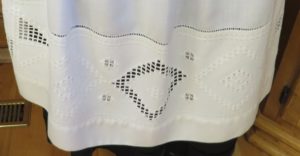 Hardanger samples: a form of embroidery that involves counted and drawn threads. Very beautiful.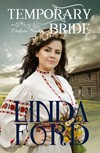 The first story in the series, Temporary Bride, is available now. Get it here. https://tinyurl.com/y9xm7utm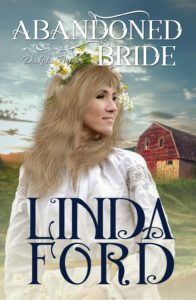 Abandoned Bride will be out April 1 or can be preordered. Get it here. https://tinyurl.com/y9vtephq