Did you take part in any of the Remembrance Days activities? I watched several on TV. It was poignant to see so many young people and children taking part. They need to be part of 'Lest We Forget'. 
This being the 100th anniversary of Passendale, there were ceremonies to mark the occasion. Five young people from Canada were there. They got to tour the underground tunnels that were open for the occasion and were visibly moved. I share this info re Passendale from Wikipedia:
The combination of a field littered with shell hole craters and relentless rain led to a battlefield having the consistency of porridge. The holes in the earth filled with water, debris, and bodies, causing nearly everything to be coated with a slick layer of slime. Despite the rain, contamination of the water supply led to massive dehydration and sickness amongst the troops on both sides during the long months of battle. Guns sank into the earth and troops drowned in the soft mud as they tried to charge the line.
Finally, after 16 weeks of fighting in conditions which varied from rain, mud, and slime, to hot and dry weather with great clouds of dust, the initial objective of Passchendaele Ridge had been gained at a cost of 270,000 Allied casualties, including 17,000 officers. German casualties were likewise staggering, with 217,000 German casualties; the village was levelled.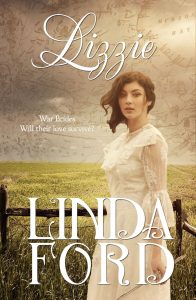 I have written a War Brides series and in each I have tried to not minimize how the Great War impacted everyone while offering a story of hope and healing. The first story–Lizzie–is available now.
http://tinyurl.com/yb8s83uf
I hope you enjoy this story. 🙂