Seeing as this is the first day of 2017 I suppose I should say something about what I learned in 2016, but frankly, I'm ready to forget about the old year and move forward in the new.
That said, I turn my attention back to my writing. Montana Cowboy Family (book 2 of Big Sky Country series) will be released in stores in a few days. I think those who have a subscription to the series already have copies. I thought I would share a few things I learned while researching for these stories.
1. Some people have too many hats.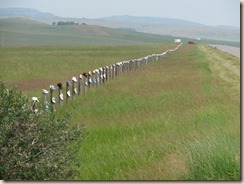 2. The town of Libby, Montana loves eagles. There are at least 25 sculptures scattered throughout the town. 'The Eagles of Libby are iron and steel eagle sculptures of various sizes ranging from a 6 ft. wing span to several over 25 ft. wing tip to wing tip. A while back the local [art] teacher started making these beautiful sculptures. The town purchased them and began displaying them all over town. It didn't hurt that the mayor at the time was the teacher's brother. ' (See more at: http://www.roadsideamerica.com/tip/24350#sthash.yLfcCpkN.dpuf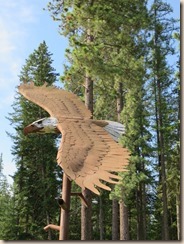 3. I love old things
but prefer to live with modern conveniences.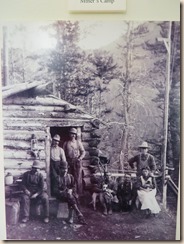 4. The Kootenay Falls formed a sort of barrier between the Upper and Lower Kootenay bands and are revered by the Kootenay people.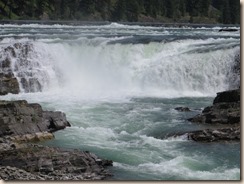 5. Transportation between Montana and Fort Steele, BC was conducted on the river.
6. The trail to the falls is not wheelchair accessible. Yes, I took the wheelchair guy with me.
It's nice to look at these pictures and remember all the wonderful things I saw and learned.