I found a book with a title that encapsulated my life.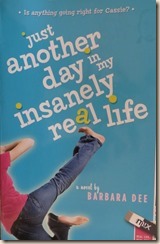 You might ask what's so crazy about my life. I thought I'd let Peanut explain.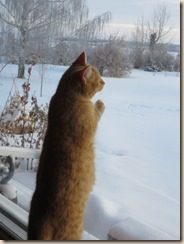 There's a whole big world out there. But do I want to go out? Sure looks cold. Well, at least I don't have to work in the garden.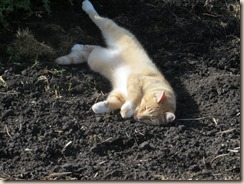 But there is still so much to do. People to see. Things to do. Chores to complete.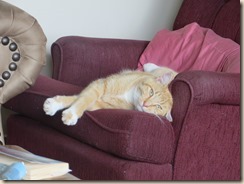 Arrgh, How much do you think one cat is able to do?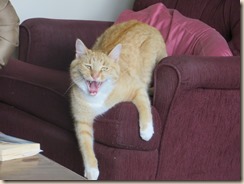 I need some peace and quiet. Please go away and let me retreat into my own little world.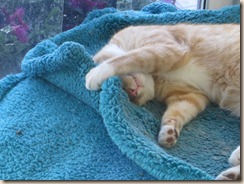 Of course, Peanut's life is not as bad as he would want you to think but cats can be such whiners. LOL