I've told you about the Christmas in Eden Valley series coming out this fall/winter. It's time to introduce the new series being released in the spring of 2016.
Montana Cowboys features three half breed cowboys. Their mother was injured in the Battle of The Little Bighorn and fled for her life. She would surely have died if not for Big Sam Harding who rescued her and nursed her back to health. Of course they fell in love as young people often do. They married and had three sons. My series tells the stories of these three now-grown sons.
The first in the series will be released Mar. 2016 and is titled The Cowboy's Ready-Made Family. I expect you can guess there are children involved in this story.
The second to be released in April 2016 is titled The Cowboy's Baby Bond and features a darling little boy who wins the heart of the middle Harding son.
I don't have a title or release date for the third book. Shucks, I haven't even written it. That's on my agenda for the next two months. But chances are there will be a child involved.
I've thought about writing this series every since I read a book by Albert Marrin called, Sitting Bull and His World.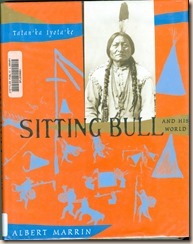 Visiting the sight of the Battle of The Little Bighorn further fueled my imagination.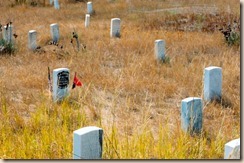 I'm eager to see the covers for these stories. And I'm eager to see them in print. But first, I must get the third story written. Wish me luck as I work on it as well as harvest a huge vegetable garden and deal with summer activities.
BTW, what is one of your favorite historical events of the west?