LAZY HAZY CRAZY DAYS OF SUMMER
I don't know about you but there is very little lazy about my summer. But lots of crazy.
However, I do manage to squeeze in an event or two that is a little more lazy. Like taking four screaming, drama-filled girls to the river with floaties.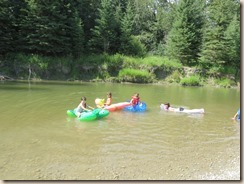 Depending on which version of the telling you hear, one or possibly two of the girls almost drowned when they fell off their floaties. That is until they realized they could actually touch the bottom with lots to spare. Too funny.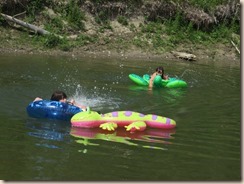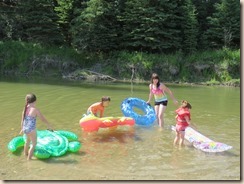 I couldn't help but notice everyone else who was there moved upstream or downstream from us. Do you think the screaming or the talk of drowning or maybe the concern about the presence of sharks might have had something to do with that?
No sharks. No drowning. But lots of noise.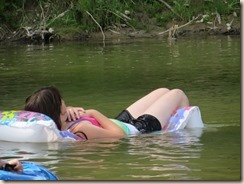 Now this is how I'd like to spend a few hours. Just enjoying the lazy, hazy, crazy days of summer.