CHRISTMAS TRILOGY AND FORT CALGARY
I have all three of my Christmas covers. Squeeee!!!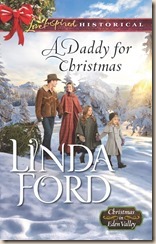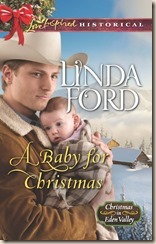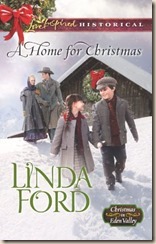 Aren't they the best covers ever? I love them.
Also this week, I visited Fort Calgary. I've never been there and found it quite interesting. The juxtaposition of historical and modern was wonderful. See for yourself. The old barracks with the Bow Tower in the background.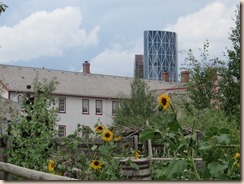 A view of what the interior of the fort would look like: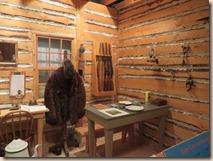 The hospital. The tools would make one shudder.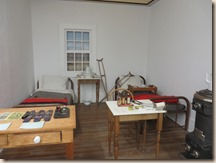 The jail: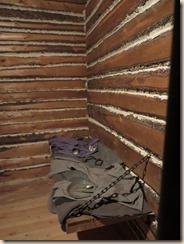 And a NWMP guarding the garden.


I don't know if you can see in the above picture but the day before Calgary had had driving hail that shredded the garden terribly. Here is a picture taken on the street.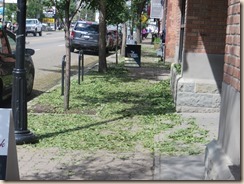 Summer is full of interesting things, isn't it?