THE LITTLE GARDEN THAT GREW
Every year I say I am cutting down on my garden space. But when the hubbie retired and the cows said goodbye there was no more need for those corrals and when the fences were removed there was all that space!! Two of the girls had their eyes on that plus the sister-in-law next door and a friend. So from one garden I have expanded to four gardens and a little one in front of the house where I have tomato plants and lettuce.
Garden #1 with 3 people sharing
Garden #2 with 3 people sharing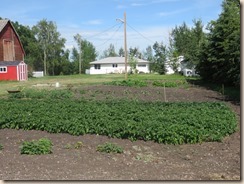 Garden #3 with 2 people sharing
Garden #4 with 2 people sharing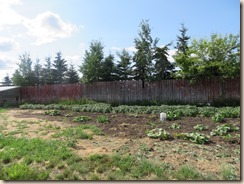 And a few flowers to brighten the place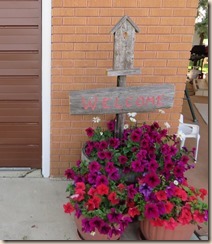 Yes, I'm busy but nothing beats the taste of vegetables right from the garden. Or our own produce throughout the winter.
Do you garden? Especially a vegetable garden?