CHRISTMAS PRESENTS FOR ME!!!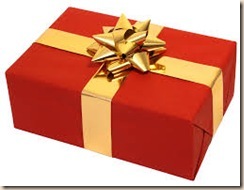 This week I got some early Christmas presents.
First, my February release has been reviewed by RT Magazine and I got 4 1/2 stars (out of 4)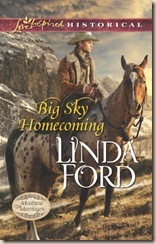 This what the magazine says about the book: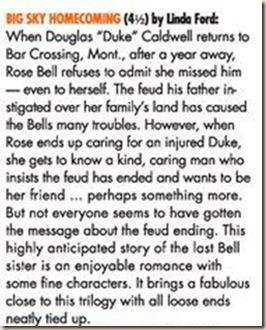 Then I got a peek at the cover for my April release.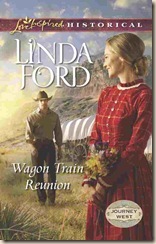 Isn't it gorgeous?
I really like the way the red dress pops from the picture.
This is the story of a hero and a heroine in the first Oregon Wagon Train from Missouri in 1843. It is the first in the 3-book continuity 'Journey West.' I think the series is exciting.
I had to do a lot of research for the story and learned a lot. I was especially impressed by the bravery of all these people headed west without any real idea of what lay ahead. They were pioneers in the truest sense of the word.
To complete the week, I started work on the third book in a series to be released in 2016. There are no official names yet but the series is about 3 young men whose mother was a Lakota native fleeing the Battle of the Little Bighorn. The main characters are already named…thank goodness. I spent the better part of the afternoon finding pictures to represent the hero and heroine. I need this for my own sake as well as for the people who design the covers.
Christmas presents come in many shapes. In a few days, I will share presents with my kids and grandkids. The best present will be their presence.
Enjoy your Christmas. May joy fill your hearts as we remember the birth of God's Son, our Savior.