It's been a busy summer as it always is. Last weekend, a family reunion where are my siblings got together. Two have passed and we missed them.
Kids here, kids there, kids in raspberry patch.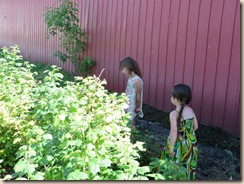 Kids at the waterslide.
Kids at the playground.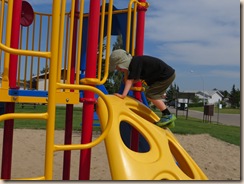 And a new kitty–Peanut–who is fun even when he's sleeping.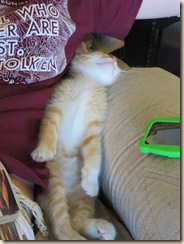 How's your summer going?