Geologists have a saying–rocks remember. Neil Armstrong
I couldn't help wonder what rocks remember, what stories they could tell, sorrows they feel as I passed two specific rocky places on my research trip.
First, the Okotoks Erratic.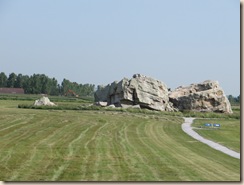 Plunked in the middle of prairie, where and how and why is this rock there? It has a very mysterious feel to it. I can understand why the Blackfoot people considered it of spiritual significance.
And then there is this valley of rocks caused by the Frank Slide.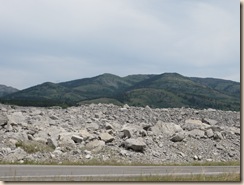 In 1903 at 4:10 am, 90 million tons of rocks slid down Turtle Mountain and in 100 seconds buried the eastern side of Frank, killing and permanently burying 70 people.
The rocks along the highway go on for about 4 miles. Huge rocks.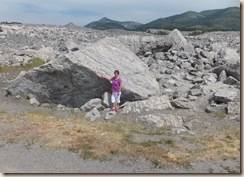 A horrible tragedy. The power of nature is overwhelming.
But then man adds his touch to the world.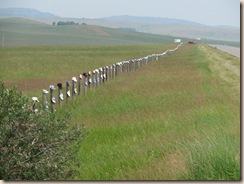 Just for fun, here is a site for enjoying rocks.
http://www.rocksforkids.com/
Anyone out there have any rock stories to share?