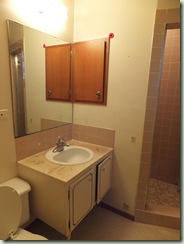 The time has come to renovate the bathroom. The tiles are falling off the shower. The pipes leak inside the wall. There is mildew visible along the ceiling. It's way past time to have it done.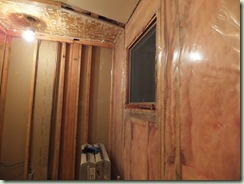 But I hate renovations. The mess. The choices to be made. The compromises. The mess. The delays. The trips to town to find things. The mess.
I can't help thinking it's like revising a story. First, you deconstruct. Then you fix the basic structure. From there you put things in the right place. Then you fill in the cracks and paint (polish).
As Dwight Swain says in his very good book, Techniques of the Selling Writer, "A first-draft story is ordinarily a lumpy, awkward thing. To shape it up, you must rework it." It's a messy process.
Alice Orr in No More Rejections says, "A positive attitude toward revision is essential to becoming a professional writer. …Too many authors think of revision as a chore and approach it grudgingly." I'm sorry, Ms. Orr, but I don't think I will ever rejoice over revisions but I'll be happy when they are done.
Just like I'll be happy when my bathroom is done.