1. Green is the color of life, hope and renewal. It is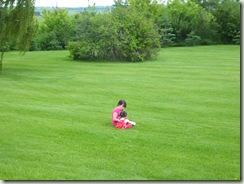 invigorating. It has a smell all its own partly grass, partly poplar trees and partly a store of memories. Days of romping in the grass, lying on my back watching clouds.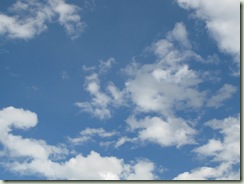 and later, watching babies explore on their chubby little legs.
2. Dreams do come true but only after you chase them and work for them and adjust your expectations. Sometimes a dream can turn into work. Reality replaces the airy-fairy view of what you thought your dream looked like. As Mark Twain said, "Work consists of whatever a body is obliged to do. Play consists of whatever a body is not obliged to do."
– The Adventures of Tom Sawyer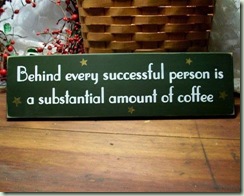 Of course, it helps to be fortified with enough caffeine.
3. There is satisfaction in work; in a job well done. The end result is the prize and can only be attained by doing the work. A Bible proverb says 'All hard work yields a profit.' It seems you can't have one without the other.
I like having written more than I like writing.
I like a clean house but not housework.
It's like gardening. I love fresh vegetables. I enjoy going to my freezer in February and pulling out a package of peas or beans from my garden but I have to spend hours on my knees weeding and more hours picking and freezing to be able to enjoy the produce.
4. Life is bigger, deeper, wider than I can envision.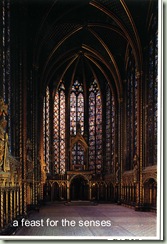 People can imagine and create things beyond my imagination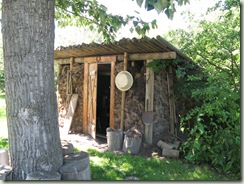 People can endure challenges that seem overwhelming.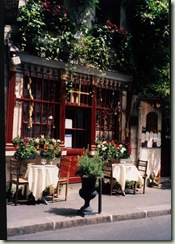 People can dream incredible dreams.
There are wonderful things to see and explore in this big, wonderful world.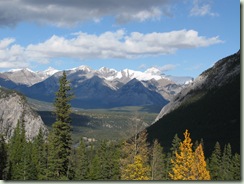 5. God loves me. How do I know this? First, because He tells me so. Remember the children's song?
Hymn by William Batchelder Bradbury
Jesus loves me—this I know,
For the Bible tells me so;
Little ones to Him belong—
They are weak, but He is strong.
Refrain
Yes, Jesus loves me!
Yes, Jesus loves me!
Yes, Jesus loves me!
The Bible tells me so.
Jesus loves me—He who died
Heaven's gate to open wide;
He will wash away my sin,
Let His little child come in.
I know it when I slow down enough to allow that love to flow through my heart and soul and mind.
It's not because I deserve it. I'm well aware of my failings and rebellion. But he gives me the gift of forgiveness. Romans chapter six, verse twenty-three says 'For the wages of sin is death, but the gift of God is eternal life in Christ Jesus our Lord.' What wondrous and joyous peace.
So what things do you know for sure?