Or as my hubby would say during our courting days:
'Spring is sprung, the grass is riz, where last year's careless drivers is.'
I love spring–the sunshine, no snow, green grass, flowers emerging, walking in shoes instead of boots, no coats–everything except except the work.
The current trend is back to growing your own food, living naturally and additive, pesticide free. Organic they call it. Work, I call it having lived this way all my life.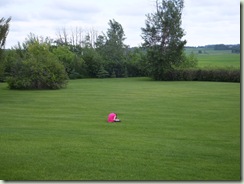 This green grass does not magically happen. Oh wait, it does. It's the mowing, etc. that aren't quite so magical.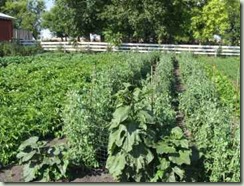 This is the result of hours and hours of weeding. But we eat like kings all summer and winter off the results. There are days I am tempted to give it up and buy from the grocery store especially those days when I ache all over from weeding or I'm tired because it's 10 pm and I am still freezing peas or beans. But bottom line is, I enjoy the fresh produce too much to give it up.
So I look forward to fruit,
the flowers,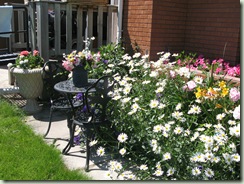 and the vegetables.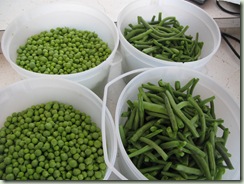 In the meantime, I am enjoying spring–the break before the garden is in full swing.
It's amazing to think that the pioneers in my stories had to grow ALL their food although there were some canned item available. Plus they had to haul the water in and out to process them. Everything was canned–no freezers. The water was heated on a hot kitchen stove with only the breeze through the open door to cool the room.
It certainly makes me glad for modern conveniences. It also makes me admire my grandmothers and those who have gone before.
What about you? Are you enjoying spring? What's your favorite thing about it? What are you most grateful for in our modern world, especially in the kitchen?