I am working on the sixth and final book in my Eden Valley series (which kicks off this month with THE COWBOY'S SURPRISE BRIDE.) I have a solid beginning. I know the ending. But I have only a vague sense of the middle. "Stuff happens" about covers it. I've read in a number of books that one should think about their problem (in my case, what happens next) at bedtime then when you waken, the answer should appear.
Well, I've been doing that. But the answer does not waiting until morning. It comes as I'm trying to fall sleep.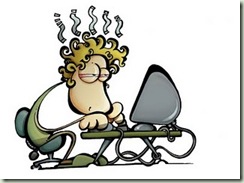 But I've been keeping paper, a pen and a book light at my beside. I often end up with 2 or 3 pages of scribbled notes.
Where do these ideas come from? And why in the dark of night? (Probably because my mind is empty of other distractions.)
This is a paragraph or three from my midnight ramblings:
Abel choked back the last of his sandwich and bolted to his feet.

"Mercy, can I talk to you private like?" Taking her agreement for granted, he strode into the trees.

She noticed he didn't return to the spot where he'd hugged her and where she'd stuck a gun to his head.
Whether or not all the things that intrude into my sleep make it into the final draft of the story remains to be seen. This is truly a discovery draft for me.