This is for you who don't have Face Book.
I had a manuscript to proofread. And I found a special place to do it.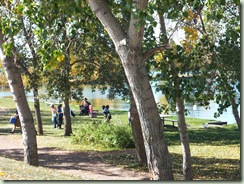 Can you spot the red chair with the maple leaf on the back? That's my office chair for the day.
Though it was very hard to choose the right spot with so many tempting places.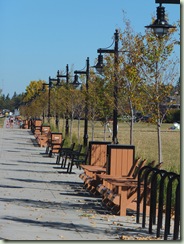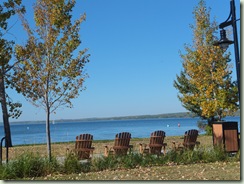 I love autumn and enjoyed the scenery but I also got done in 5 hours what would have taken me 2 days at home so it was a good working day.
I hope you enjoy the scenery as much as I did and I hope you get a chance to enjoy autumn while it lasts.