What my dad said about growing old.
Just for fun, I took this quiz–what age do you act?ttp://www.blogthings.com/whatagequiz/
You are a thirty-something at heart. You've had a taste of success and true love, but you want more!You're responsible, wise, and have enough experience to understand a lot of the world. You're at the point in your life where you understand yourself pretty well.You are figuring out what you want… and how to get it!
At first, I laughed. Yeah right!. Then I realized it was 'act' not 'feel'. Honestly, there are days I remember what my dad used to say. Growing old ain't for cowards. So true.
Sore muscles. Arthritic hips. Some days it just plain hurts. While people are inventing/discovering a cure for the common cold, could they also find a cure for arthritis? Please.
It's not like I have trouble falling out of bed every morning, it's getting up off the floor that proves a challenge.
I hate to complain but… Wait a minute. That's not true. I love to complain. But people hate to listen to me. So I will stop complaining and tell you what's good in my life.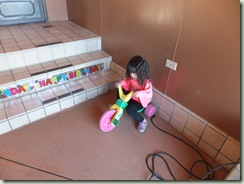 Grandchildren. This week we celebrated the third birthday of one little girl.
The garden is over and the freezers are full. I only have beets left to pickle.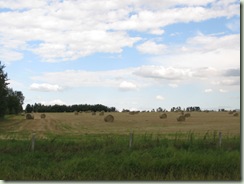 Where we live. I just read an article on how farm land is skyrocketing in value and our particular area is going the highest. That makes our land an excellent investment.
The beauty around us. The sky. The flowers. Autumn colors. Pets.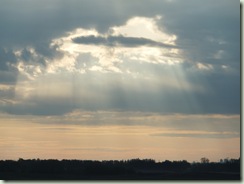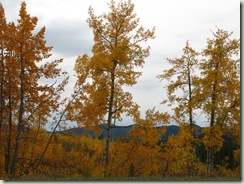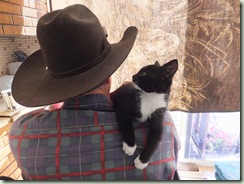 I could go on and on–my writing, my house which suits me just fine, living close to town, old friends, new friends, my church. All in all, life is good.
I hope you feel the same way.