A WRITING PROMPT AND A CONFESSION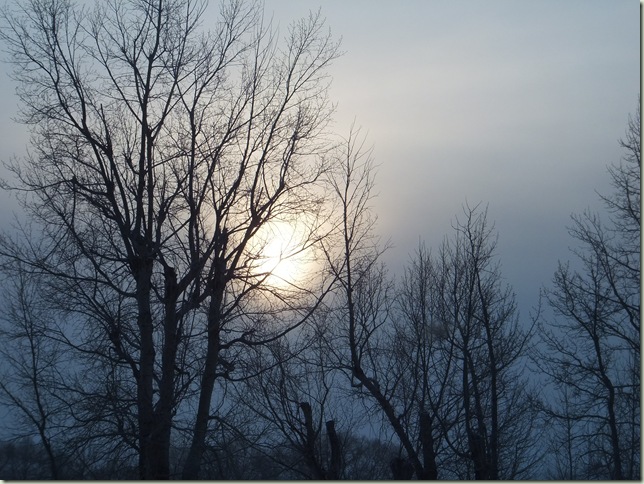 This is a picture I took one wintery morning. I like the mood it sets. For me it is gloomy and sad or it could be full of dawning hope. What do you feel when you see it? Could it be the seminal idea for a scene or a story? Does it give you an idea?
"Ideas are just that and nothing more. They are aromas, not food. Promises, not deliveries. Seeds, not gardens." Larry Brooks at www.storyfix.com In order to get to the real stuff, you need to develop the idea.
Take the idea and start. Start anywhere. Whatever works. Who is the character? Why is she running. The first is character, the second plot. You don't have to develop either to write. Unless it works for you. You can make copious notes and fill in stacks of charts before you start or you can jump in, making it up as you go.THERE IS NO RIGHT OR WRONG WAY TO WRITE A STORY. ONLY THE WAY THAT WORKS FOR YOU. AND ONLY YOU CAN FIGURE OUT WHAT THAT WAY IS by writing past all the knowledge and information and fear you have.
Is your heroine in the picture? Is she running? Glancing over her shoulder? Clutching something to her chest? What is she running from? Who is she?
LOTS and LOTS of writers begin with plot and begin to write without knowing anything about the character but learning it as they go. If that is what will work for you, do it. If you need to know who she is and what is driving her before you can follow her through the mists, do it. But do what works for you.
There was a time I had taken hundreds of workshops. I sensed I had all the information (about story development) that I needed but it was useless to me because I was drowning in it with no life raft in sight. That's when I began to BE ME. It's scary. It's like drowning. But only if you swim to the surface and /or shore will you learn to Be YOU. I know this sounds like some kind of Zen talk but it's true.
So what story would you tell? And how would you develop it? Do you have the an understanding of craft that will enable you to do so?