I look at the Jan. and Feb. book covers of my books and I laugh. I wonder if anyone else sees that amuses me.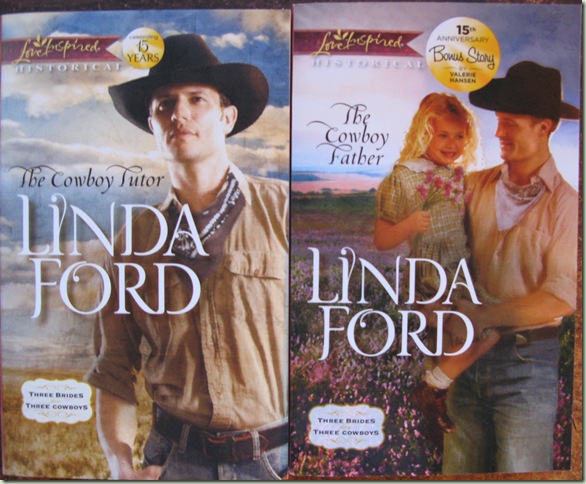 Have a good look. These stories are in a series about three sisters. The sisters are quite different. In the first story Madge is go-getter determined to save the family home. She's going to conquer all challenges. The second story is about her older sister, Louisa, who has suffered ill health all her life and is much milder in nature.
Now look at the cowboys. Is it my imagination or are they almost the same person? What do you think?
BTW I am guest appearing on a blog starting Sunday afternoon. I'll be talking about a person in my family history who was bigger than life. Pop on over and read my story.