There is something about the smell of wild flowers that can never be reproduced by man but as I walk along the road and inhale the scent of wild roses and sweet clover I wish for a way to bottle the aroma and keep it on my desk all winter.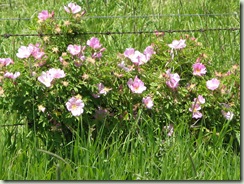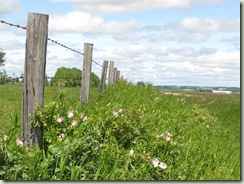 Roses grow in abundance along the fence line. Small wonder the wild rose is the flower of Alberta.Roses aren't the only wild flowers in the ditch. There are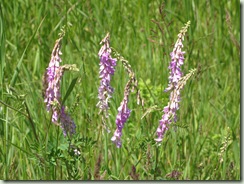 so many to discover and enjoy.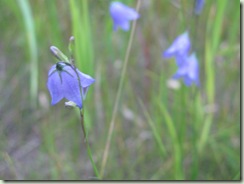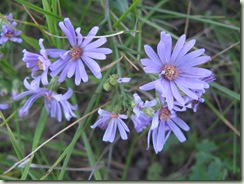 There are wildflowers galore. Here are just a few to show you what I mean. I have to say that walking a country road this time of year is a treat for the senses especially smell and sight.