Summer is slipping away and guess how I'm spending it?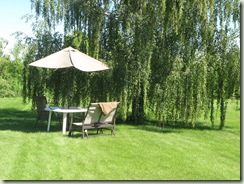 First by working outside as much as possible. I set up an outdoor office.
Of course, storm warning have me watching the sky and being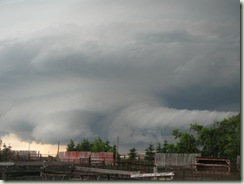 very grateful we miss the tornado that touched down four times.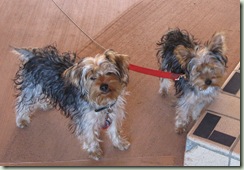 Then I've been babysitting puppies while their owners are at camp where my daughter is doing a concert and helping with music.
How about a flash of the past? They're at the same camp I went to as a child–Plover Lake Bible Camp. Primitive but it's always busy. An excellent program is offered. Here's pictures of it in my day.