I often dream of living the life of luxury as a writer. You know, sitting by a lake, writing. And this week, I made it happen.
I booked a room in a hotel overlooking Sylvan Lake and spent a day and a night there.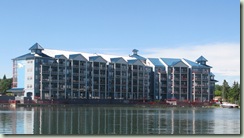 I know that doesn't seem like long but it meant I didn't have to do a great deal of preparation in order to go and–thankfully–did not have a lot of catch up when I got home.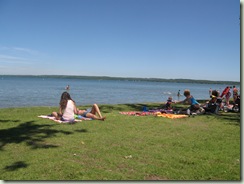 I took a lawn chair and sat by the lake and worked on a novella my editor has requested. It was amazing how much I accomplished with no interruptions and no near by fridge to take my attention.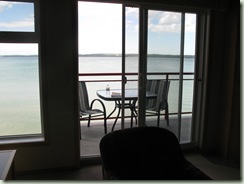 The room had a balcony overlooking the lake. Umm. A writer's dream environment.
I loved every minute I spent here and on the beach. I will think of this place often as I work on my story and hopefully be able to return before summer is over.
Some more pictures for you to enjoy.
What would you do or where would you go if you have 2 days for R&R–or a retreat–whatever you choose to call it?