I had a great time at the ACFW conference. So many good things that I can't even say which was best so in no particular order, here is what I enjoyed.
1. Meeting with editors of Steeple Hill–the publishers of Love Inspired Historicals.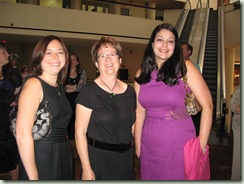 Here I am with Tina James on the left and Emily Rodmell is on the right. Very charming ladies. I especially liked that they said they liked my writing. 🙂
2. Meeting with other Love Inspired authors. They are such a fun, supportive bunch.

Getting together with these ladies is definitely one of the highlights of going to the conference.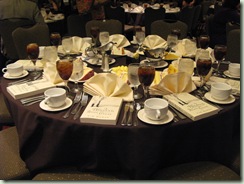 3. The hotel, the food, the banquet. We were treated royally.
4. The teaching. Michael Hague took us through his excellent plot-structure that includes the outer journey and inner journey. You can find out more of what he offers at www.screenplaymastery.com
5. Visiting Indianapolis. A very pretty city.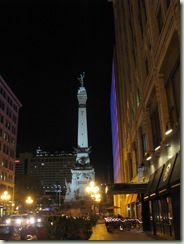 This monument forms the center of downtown. I went to the top and enjoyed some nice views. The monument itself is beautiful up close and a real tourist attraction.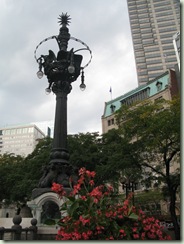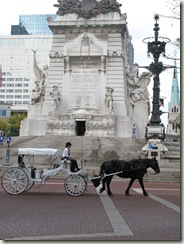 Then there was the canal walk. A nice quiet place in the midst of the city.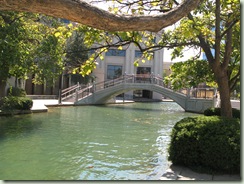 I guess the only not-so-good part of the trip was getting home. We got to the airport to discover our flight had been canceled. We were rerouted on separate flights so I couldn't even travel with my friend. I went from Indianapolis to Denver to Vancouver to Calgary. Got home at 2:30 a.m. in the midst of a snow storm. Still, it was worth it I suppose.