I confess I didn't always feel museums were high on my list of things to do. I remember groaning when my father would interrupt our travels in order to visit one. But I have since learned to enjoy them in part because I usually visit them with a quest in mind or several. I want to discover things about certain time periods, the settlers of the area, the specifics of the area.
I my travels I have discovered lots of great museums.
In Whitehorse, Yukon there was the Log Church Museum.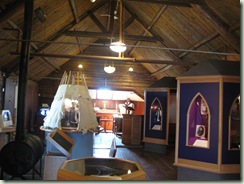 To a large extent this museum traced the history of missionaries and the church. It was very well laid out with audio clips and great displays.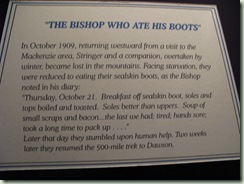 The The story I liked best was of the Bishop who ate his boots. Lost in the dead of winter, out of food, he boiled his boots for soup. He managed to get out alive though in bad shape physically. A Mountie patrol who later got lost in the same fashion did not fare as well.
Also in Whitehorse is the MacBride museum. Besides the main building there are several smaller buildings.
A NWMP outpost and Sam McGee's cabin.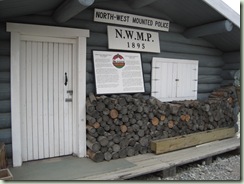 I discovered another wonderful museum in Haines, Alaska. The Sheldon Museum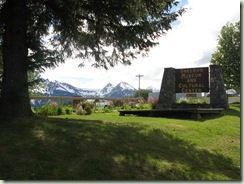 Besides being in one of the prettiest places I have ever seen, it was full of information. I was especially impressed with the description of the Tlingit way of life.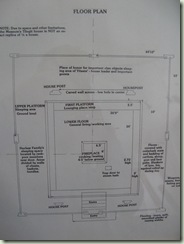 ..from the layout of the houses to showing how they weaved their robes.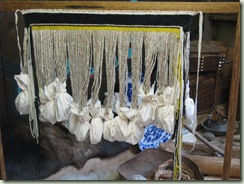 Skagway, Alaska also had a beautiful museum especially the house.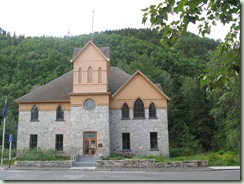 Inside were many displays and a great assortment of books for purchase.
Have you ever heard of seal gut parkas? They're waterproof which is about the only reason I can think of considering them.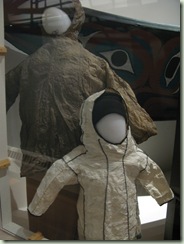 But I think hands down the museum everyone enjoyed the most on our trip to Alaska and Yukon was the SS Klondike in Whitehorse.
We were given a guided tour that was very informational.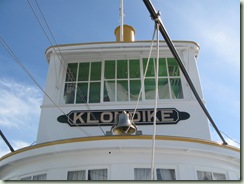 The ship traveled up and down the Yukon river taking gold prospectors to Dawson City. It had a beautiful lounge for first class passengers and less attractive accommodations for the others.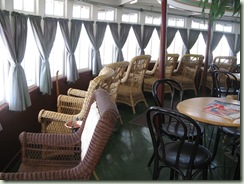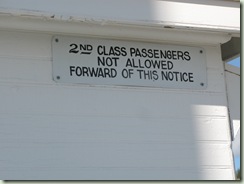 This is where second class male passengers slept.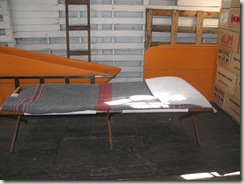 If you ever get to Whitehorse I thoroughly recommend this tour for your consideration.
Museums.
They're everywhere and they are full of interesting things.