There are four seasons. Normally we think spring, summer, fall and winter. However, in Alberta, we do it differently. We do winter, still winter, not quite winter (blink) and almost winter. It is almost the end of the month of Snowtember. And yes, there is snow. How fair is that? Fall, my favorite season, lasted 90 seconds and I missed most of it because I blinked.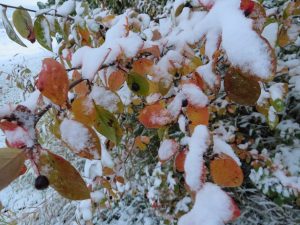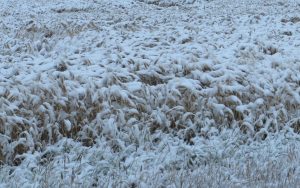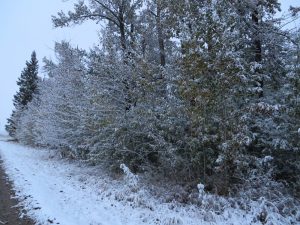 The snow won't last. But we are definitely in the season of almost winter. Am I ready? Not emotionally or physically. There are tools out in the garden to store, bushes to prune, flower beds to clean up. Emotionally, I missed fall.
However, there is no point in letting the weather dictate my mood. Life is too short for that. So I am settling in for winter. I have bought the entire 6-season collection of Downton Abbey. No, I haven't watched any of it yet so I want to catch up. And I am beginning a new story. Writing is a good way to spend the winter days.
How do you enjoy winter? Crafts, jig-saw puzzles, and of course, for many of snow-bound folks, they head south to warmer climes.