Do you know the worst thing about travel–especially to a distant place? Jetlag. That awful state that makes you want to go to bed at supper time. And makes you waken at 4 a.m. That feeling like you are moving through the day in a constant brain fog. Thankfully, my jetlag is over but I have to tell you, it was very real.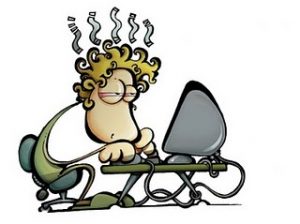 One of the best things about Italy (and there were many) was the food. Not at all like I expected it to be. It was fresh, delicious and HOT (temperature wise.)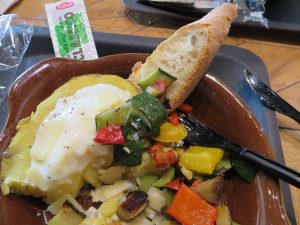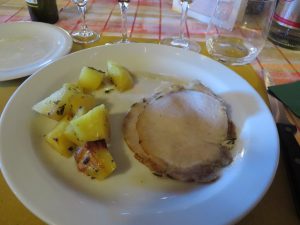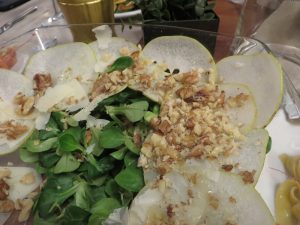 The first shows a soft boiled egg over half a baked potato and vegies. I don't know how they made it so delicious. The second is one course in a meal we had at a vineyard. The meat was from their own cows and very flavorable. The roasted potatoes were delicious. Roasted potatoes were as common as pasta. The third picture is of a pear and walnut salad with a drizzle of honey and a bit of ginger. This one was so tasty and fresh that we went back again just to have it.
I very much enjoyed the food, the company and the sights.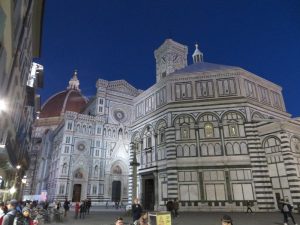 I will leave you with this picture of the cathedral in Florence.