Christmas Week Traditions
Do you have anything special you like to do between Christmas and New Years? I do. First, I like to pretend it's a bit of a holiday which is easy to do as I am saved from cooking because of the leftovers. 🙂
Then I like to make a jigsaw puzzle. This is the one I made this year. (I had a little help.) It is 1000 piece puzzle. Doesn't it look nice?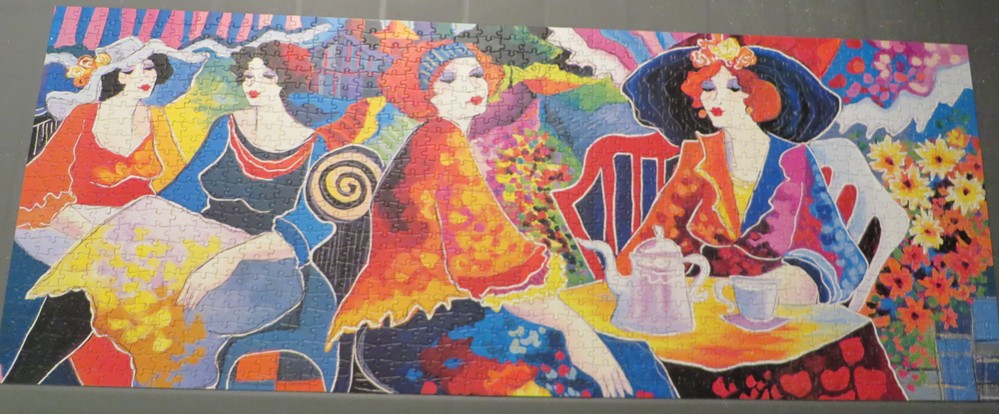 One of the other things I like to do is work on the annual photo album. 2018 Ford Family Memories is almost ready to go and it is full of precious memories–trip to Paris with daughter and granddaughter, trip to Colorado for granddaughter's grad, a week at a lake with daughters and granddaughters, a trip to Banff with 5 daughters and last, but not least, flying north to visit my sister. There were summer outings with a granddaughter. My youngest son's wedding, and lots of visitors for the occasion. Pictures of birthday parties and garden produce. Each page in the book brings a flood of memories.
What special traditions do you have?