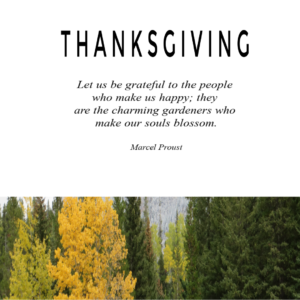 There are so many things to be thankful for.
Family, friends, good health, food, clothing and a warm house. So many things than we don't acknowledge until they are taken away. Let's remember them this weekend.
I am especially grateful for the freedom we have, the good land we live in and God's eternal, unfailing, unchanging love.
Blessings to each of you.