Remember last week when I told you how much I enjoy birds?? Well, not so much enjoyment this week. I have a nice saskatoon bush that is covered with berries. I love them and can't wait to pick them and put them in my mouth and maybe some in the freezer to enjoy this winter. But I must fight the birds for them. I put netting over the bush but the wind tugs a little opening in it and that's all the birds needs. Especially the juvenile robins. I chase them out but they come back. They even come back while I'm picking.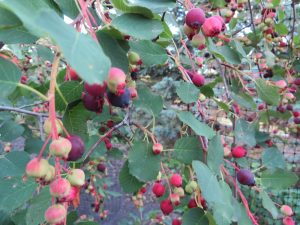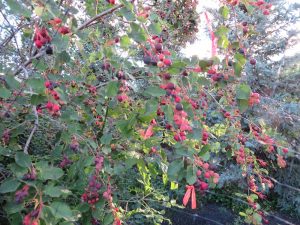 Pesky birds.
Which makes me think. Is perseverance a virtue or a vice? Hmm. I have to say I tend to think it's the former especially when it comes to learning a new skill or trying to figure out a new story. But it's certainly a vice at times like when  child keeps asking over and over even after they'd been told no.
I just hope I can tell the difference in my own actions.