SHAREABLES FOR FOREVER IN MY HEART
I've been making shareables for my books and sharing them on Facebook then I realized some readers would not see them there so here they are.
Forever in My Heart is the story of a young woman who believes in forever homes for the little boys she cares for and the man next door who knows how challenging and destructive such children can be to a family. Will their love for one little boy enable them to come together or will their differing beliefs about what is best tear them apart?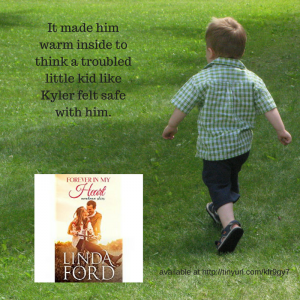 You can buy it here. http://tinyurl.com/yacojlub If you read it, I would love for you to leave a nice review. 🙂