I've once again asked Peanut to stand in for me as I am sick with a cold.
He wasn't impressed at my request.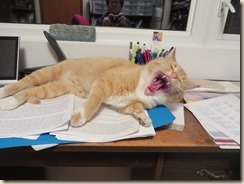 But finally agreed to say something.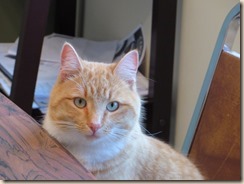 But I think he forgot before the urge to sleep claimed him.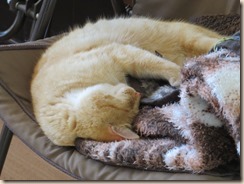 I pestered him until he woke up.
But then he took one look out the window, saw snow and hid.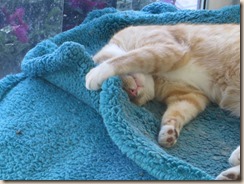 Oh well, I tried.
Maybe next week one of us will feel up to talking.