It is Thanksgiving weekend in Canada. Normally, it is a lovely fall day with crisp leaves of gold and yellow, fat orange pumpkins and a blue sky.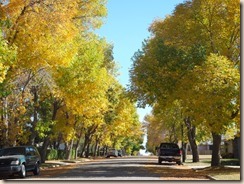 Not so much this weekend. We have (shh, don't say it aloud) snow. Yikes. What's with that? I surly hope it doesn't indicate we are in for a long, mean winter. If so, I might have to relocate to Mexico or Hawaii. Mind you, I think I've said that every winter for the last twenty years and yet here I am still.
Nevertheless, I have much to be thankful for.
1. A nice warm office where I can hunker down, write and ignore the cold weather.
2. My health and the health of my husband, children and grandchildren. So often we take such things for granted but when I look about at what others are dealing with I am truly grateful.
3.Friends. People who know my history and what it took to get where I am now. There's no need to explain. They just know. And they listen when I need to talk. They pray for my concerns.
4. The abundance of our garden and especially that it is DONE for another season. I will enjoy the vegetables every day of the winter and be glad I put in the effort to get them in my freezer or cold room but now is the time to enjoy the rewards of my labor.
5. The freedom and security of our land. I simply can't begin to fathom what it would be like to be in a war-torn country, to be a refugee, to be reduced to living in a cold tent and wondering where I would get my next meal. My heart goes out to those who suffer these indignities.
6. My family. What a joy to share special occasions with them. To take part in everyday moments, to listen to joys and sorrows. Is there anything sweeter than a grandchild on my knee singing a story she made up? "Once upon a time there was…" Words can not begin to describe the feeling.
7. My church where the Word of God is taught, where we bear one another's burdens and find sweet communion with others.
8. Grapes. Yes, I'm thankful for grapes which are now available year round. My favorite fruit. Apples are good too and again, we can get them fresh and crisp every day of the year. When I read about families in the thirties surviving the winter on turnips I realize how blessed we are.
9. My home. It's just right for us. Oh sure there are some things I might change if I had the chance…like add an all-season sunroom and another bathroom. But like I said, it suits our needs. And now that it's been repainted, repaired and rejuvenated, I like it even better.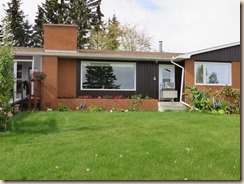 10. My God who loves me without measure, day in and day out.
Happy Thanksgiving. What will be on your list of things you are thankful for?