I'm sure you've heard of patchwork quilts. Years ago, the girls and I made several crazy patchwork quilts. No pattern except that the quilt was made in 12" squares. The result is colorful and…well, crazy. Kind of fun to make.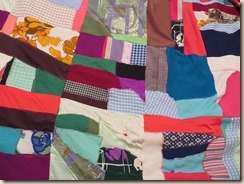 This week I am doing a major revision on one of my stories. I am taking out some elements, adding others and rearranging much of the scenes. It's messy and a real work out for my brain. Pages look like this. (Page purposely blurred so no one can see which story it is and judge me. You know you would!

)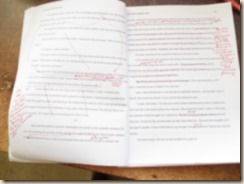 It's not my favorite way to write but hopefully, after much more editing, it will produce a story that works.
For no real reason except to clear your mind after that blurred picture here are some flowers from Hawaii. Besides, flowers are pretty and easy on the eyes (and brain).
Do you do anything that seems to have no rhyme nor reason until the project is finished?