I didn't blog last week. And I have good reason. I will present ten of them.
1. I spent 7 hours on a plane to Maui and then 6 hours stuck in traffic as the only road over the mountains was gridlocked with an accident. Welcome to Paradise!
2. I spent time on the beach with my granddaughter.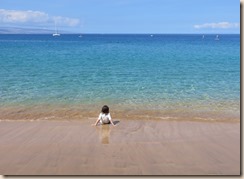 3. We drove the Hana Highway (me in the backseat and not being a backseat driver). Brochures claim this area is the most Hawaiian area of Hawaii. It is a narrow stretch of road with almost no signage. In about 30 miles (which takes approximately 3 hours to drive) there are 620 curves and 59 bridges—46 of which are one lane. And one lane truly means one lane. The views were spectacular.
4. I walked on the black sand beach.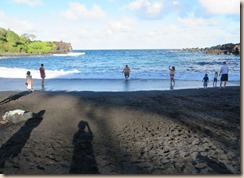 5. I saw the Seven Sacred Pools. If there had been rain these waterfalls would be closed because of high flow.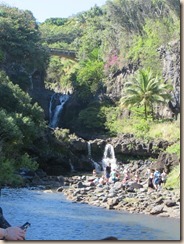 6. We drove another winding road to the top of a mountain with open views. We went from sea level to 10, 023 feet in 20 minutes. According to my map no place else in the world can you reach this elevation so quickly.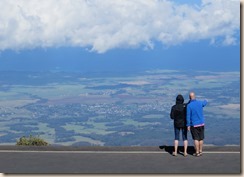 7. I viewed a dormant volcano. It was cold, and so windy I could have opened my coat and become a kite.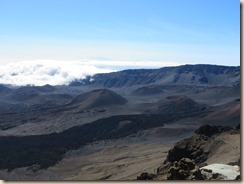 8. I saw lots of lava rocks, lave tubes, lava formations.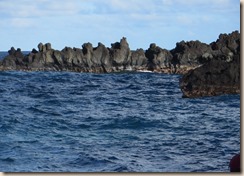 9. I watched wild surf and marvelled at those brave enough to be out in it. Seeing a mother have one child snatched from her was frightening.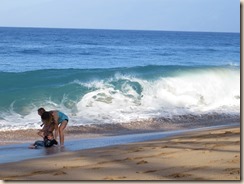 10. I did research on missionaries in Hawaii and an old whaling village of LaHaina.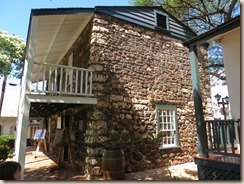 There was so much more that I saw and did. It was a great way to spend a week. Next week I will add more to the lists of 50 things to celebrate my 50th book.