HEROINE INTERVIEW BLOG HOP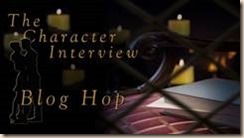 Character Interview Blog Hop – heroine
Thanks to MEARA PLATT – for her interesting interview with Daffodil Farthingale – identical twin to Lily Farthingale in My Fair Lily, which you can read here: http://mearaplatt.blogspot.com/2015/02/those-darn-farthingale-twins.html
I love the title of her book, The Duke I'm Going To Marry, a Regency era historical romance.
Now to introduce my heroine. Widowed Clara Weston is on the run to protect her two little girls from her father. She's never managed on her own before but—wait, why don't we ask Clara to tell her story. You can find Clara's story in my October 2015 Love Inspired Historical book, a DADDY FOR CHRISTMAS, the first in a Christmas trilogy. I wish I had covers to reveal but not yet though I have seen previews of the first two of the series and they are beautiful.
Linda: Clara, tell us about yourself.
Clara: First, my name is really Clara Creighton. I changed my name to make it harder for my father to find me. If I had to describe myself I would say I have been pampered all my life. No, that's not quite the right word. It's more like I've been taught I'm not capable of looking after myself, let alone my two girls.
Linda: So what have you done about that perception? I assume it's wrong, isn't it?
Clara: I guess at first I believed it but over the years I've had more and more freedom, learning that I had strengths and abilities no one gave me credit for. Mostly my husband—God rest his soul—and my father. (Her jaw juts out). But when I overheard my father telling the girls they didn't need to do their lessons because girls weren't expected to know anything of importance, I realized it was time to leave.
Linda: You mean you ran away from your father? How will he feel about that?
Clara, glancing over her shoulder: He warned me if I tried to leave his care he would follow me and take the girls from me.
Linda: My goodness. That is frightening. Have you told Blue about this?
Clara: No. I guess I want to prove to him, to myself…to everyone, that I can manage on my own. I must in order to be able to defend myself against my father.
Linda: Do you wonder if you can give the girls what is best?
Clara: I firmly believe being together and teaching them to have confidence in their abilities is the best thing I can do. (She sags momentarily). I hope they don't suffer too much while I try and find us a home.
Linda: Is there a person who has made a positive difference in your life?
Clara, her expression softening: That would be Blue. He's so steady, so solid, so kind despite his own losses.
Linda: It sounds like you don't get much time for yourself. How does that feel?
Clara: Once the girls are in bed, I'm alone. I like to read but mostly I think. You know, a person can have too much time for thinking.
Linda: So you're a woman with a huge secret?
Clara: I have to hide my true identity and be as inconspicuous as possible. Father will not hesitate to follow me and take the girls.
Linda: To shift the conversation a bit, what is the thing you value most?
Clara: That's easy. My girls. I will move heaven and earth for them. And right on the heels of that is my freedom. I don't need or want a man running my life, telling me I'm not capable and ordering my every move. I don't want to be considered a pretty little thing without an intelligent thought in my head.
Linda: I hope things work out for you so you get a new home and your freedom.
Up next in the blog hop is LILLIAN MAREK – with her interview of her heroine Lady Emily Tremaine, who longs for adventure. You'll find Lady Emily's story in the book: Lady Emily's Exotic Journey an Historical Romance.
Her blog will go live June 9, 2015. lilmarek.indiemade.com/blog Be sure and check it out here. You can find more about her on her website: lilmarek.indiemade.com
Lillian Marek spends most of her time in the 19th century, discovering new adventures for her characters. LADY EMILY'S EXOTIC JOURNEY, to be published on August 4, is the second in the Victorian Adventures series.