I just returned from a 2 day girls' trip to Banff. Four of my five daughters joined me for a all-girls' getaway. Such fun.
There was eating. Lots of eating. Of course, those who can enjoy such treats had a Beaver Tail (it's a kind of flat doughnut that you can have topped with any variety of toppings). The girls dutifully accompanied me to the Whyte Museum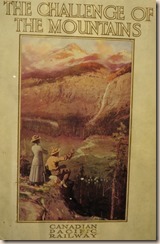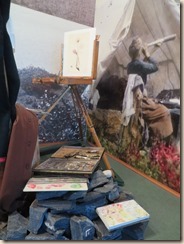 On the right, a display depicting Mary Schaffer Warren, an early woman explorer.
No trip to Banff would be complete without going to the Banff Springs Hotel. This is a view of their sunroom off the great ball room.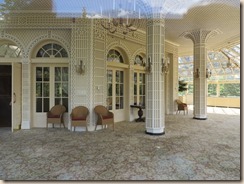 Nor could we not wander the administration gardens.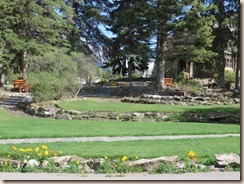 But the highlight was a morning spent at Lake Minnewanka. Such stunningly beautiful scenery.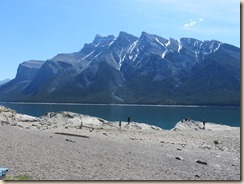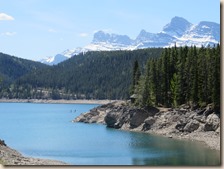 You might guess that I love Banff.