It's fun when I find something that fits into one of my stories or gives me an idea for another.
I had such a moment this week.
Often the little girls in my stories have a doll someone has made them week so when I found fabric dolls in a gift store, I was enamored. They were so unique. Here, have a look for yourself.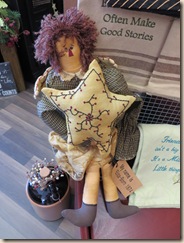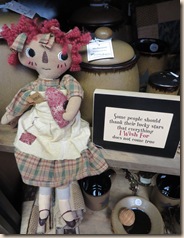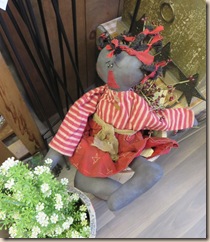 Did you notice the sign beside the one doll. lol. The partial sign on the first doll reads Bad mistakes often make good stories.
There were bumble bee dolls too. Cute, but not the same nostalgic feel.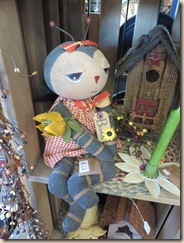 I'm off to do research in Montana this week and hope I can find some special moments like these dolls provided.