Autumn is my favorite season of all. The days are still long enough to appreciate and yet short enough to cool off in the evening. The busy summer work is slowing down and I feel like I can relax and enjoy.
Here are a few of my favorite things: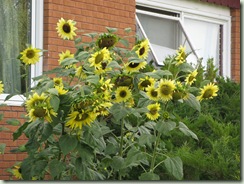 The sunflowers at their best.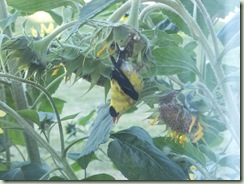 The goldfinch feeding at the sunflowers just outside my office window. They are just like children. Sometimes they are well behaved and share the bounty. Other times, they squabble about who gets what.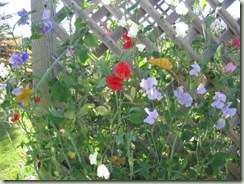 Sweetpeas which have blossomed much of the summer but now seem especially bright. I love to pick a bouquet of them and set it beside my computer as I work. That way I can enjoy the outdoors while being indoors.
Sunrises. Bright or misty. But always beautiful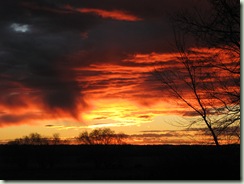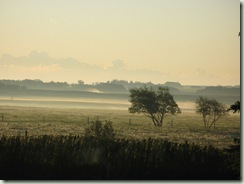 Autumn leaves which gives rise to the necessity of autumn drives to enjoy the scenery.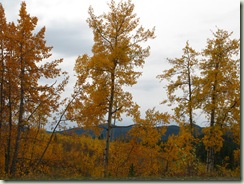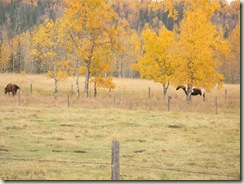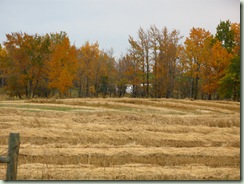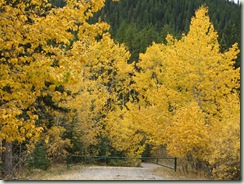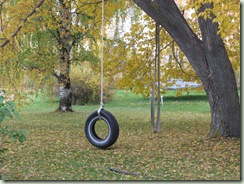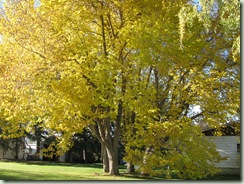 This is probably way too much information about autumn but I never get enough of the colors.
What's your favorite season? What, in you opinion, is the best thing about autumn?