I have found valuable research information in the most unlikely places. On our return from Hawaii, we were delayed in the Vancouver airport for several hours. Apparently there had been a power outage in Calgary which caused flights to be delayed.
Anyone who has flown knows that airports are not the most stimulating places in the world. They usually have uncomfortable seats, and people rushing around. However, I found a wonderful display in the Vancouver airport. Of rampwalkers.
I remember my dad bringing me a rampwalker when I was a small child. How many of you have heard of them? Or owned one?
Let me explain what they are: Rampwalkers are small toys designed to walk down ramps, or on slight inclines using gravity alone or with the help of a small weight that is attached and placed over the table edge. (I had the former kind).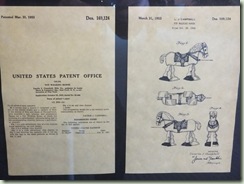 This diagram shows the simple mechanical design.
According to the display they date back as early as 1873when two versions of a cast iron elephant were patented. Since then different walkers were made of wood, cardboard and various composites.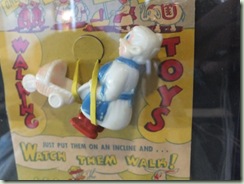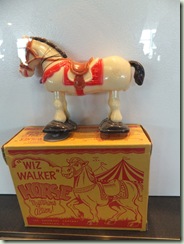 In the 1950s and 60s many were produced for advertising purposes.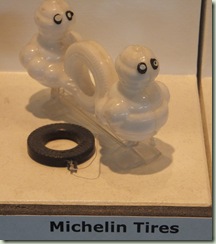 I can remember the fun of a toy that moved on its own. This was back in the dark ages when we didn't have battery operated toys. We used our imaginations instead. 🙂
In the airport were two large displays of rampwalkers. I had no idea they were so popular.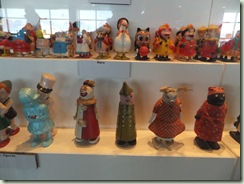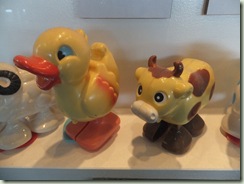 Have any of you seen or played with a rampwalker? Is anyone the fortunate owner of one?