August was busy garden time.
It's Sept. I'm glad. I love September.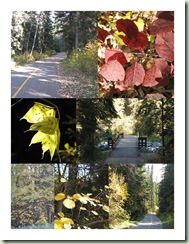 I know I'm supposed to bemoan the end of summer but I just can't find it in my heart to do so. August, especially, was crazy busy.
I contemplated hot to describe the month without whining and I know how annoying whining is. It screeches through you brain, invading every corner. But I digress.
I decided I would settle for simply telling the good and bad.
August was the month my husband got a cochlear implant and had it turned on. The bad? Many many trips to the city for adjustments. The good? He can hear!!!! We can have a conversation for the first time in years.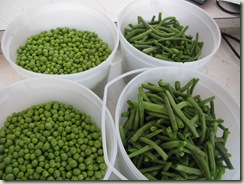 August is busy garden time. I got lots of peas and beans and raspberries. No saskatoons, thanks to the juvenile robins. The bad? Busy busy busy. The good? Lots of fresh vegies from the garden and a freezer full for the upcoming winter.
August is time for visitors. The bad? Nothing, I guess. I love having friends and family stop in. The good? Visiting, remembering old times, watching the little ones play, wiener roasts, barbecues, fresh berries and ice cream.
This year, August was deadline month for two books but knowing how busy I was going to be, I had them ready and submitted before the month began. That left me free to develop another 3-book series. This will be books 4, 5, and 6 of the Eden Valley Cowboys. Plus the novella that is out in Oct. in The Gift of Family.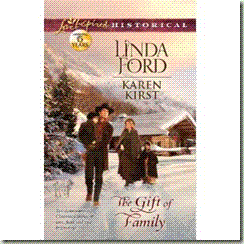 This series is near and dear to my heart. It is set in SW Alberta in the early 1800s when big ranches dominated the scene. I have read many books on ranching history. Huge land grants, massive herds of cattle, and real cowboys. I think the real cowboys might have been dirty, dusty and smelly and often crude. But not the heroes of my stories.
I chose a beautiful ranch as the setting for my stories though it has been fictionalized to suit the needs of my series.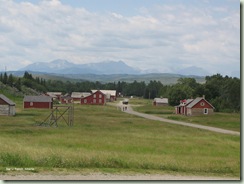 The Bar U Ranch is an historical site open to visitors. It is choke full of information that lends itself to my stories. And a beautiful setting. From the first time I visited I knew it would become the background for a series of stories.
Now with summer over, I can devote more time to writing the next set in the series.
Nope. I'm not too sad to see summer end. And a slower season to begin.