I have a new book cover for my book–2 novellas, one by me, one by Karen Kirst. This is a Christmas collection coming out, I believe, in Oct.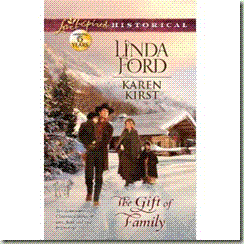 What do you think of the cover? I think it's very Christmassy.
This month, I have the third in the Buffalo Gals of Bonners Ferry series out.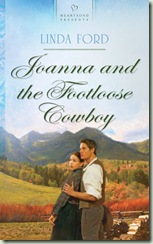 Joanna and the Footloose Cowboy. I haven't received my copies yet and am looking forward to them.
In the meantime I have sent away the complete manuscript for an upcoming continuity–three stories about an orphan train. Mine comes out next June and is going to be titled THE BABY COMPROMISE. No cover yet.
I am working on another story for a second series in THE COWBOYS OF EDEN VALLEY. THE COWBOY'S SURPRISE BRIDE is out next Jan. THE COWBOY'S UNEXPECTED FAMILY will be released next Mar.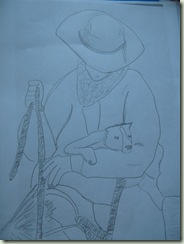 Sometimes a picture sparks an idea. This is the picture that sparked the idea for the next Cowboys of Eden Valley story. Does it pique your interest? I'm looking forward to working on this story and coming up with this man's story.
What comes to mind when you see the picture?
Whoops! I almost forgot. An older title–DARCY'S INHERITANCE-is now available for Nook or Kindle readers. Check it out.