Today is Canada. Happy Birthday, Canada.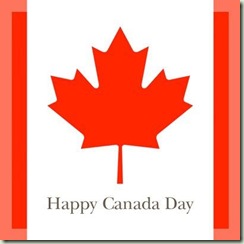 I am super proud to be Canadian.
Yes, we have six months of winter…if we're lucky. But it kills the bugs and for that I'm grateful.
Let me tell you some facts about Canada. Mount Logan, at 5,959 metres high at its peak, is second only to Alaska's Mount McKinley as the tallest mountain in North America. But maybe not for long; due to tectonic shifts, the mountain is on the rise. Situated inside the scenic Kluane National Park and Reserve, it's a breathtaking sight to behold. But if you go to see it in person, bring mittens: temperatures have dipped as low as –77.5 C, the coldest recorded temperature in the world outside Antarctica.
Canada's most famous robotic and technological achievement made its space debut on November 13, 1981. The design and building of the Shuttle Remote Manipulator System marks the beginning of Canada's close collaboration with NASA in manned space flight. The Canadarm project remains a sterling example of successful international space cooperation.
We claim the world's longest firewalker. Yup. Makes my heart proud. (LOL).
Amanda Dennison way out in Alberta, where the young lady, six months after getting her certification as a Firewalking Instructor in 2004, set out to break the previous world record of 167 feet, which she successfully shattered.
Completed in 1997, the 12.9 kilometre Confederation Bridge connects Borden-Carleton, P.E.I., to Cape Jourimain, N.B. Making good on a promise the federal government made to the Islanders when they joined Confederation in 1873 to provide continuous transport to the mainland, the longest fixed-link bridge in Canada turned the sometimes arduous Northumberland Strait crossing into a quick, convenient and flat-out gorgeous 12-minute drive. The Confederation Bridge is the 13th longest bridge in the world.
A Canadian, Fredrick Banting, invented insulin for treatment of diabetes in 1921. And many today thank him for it.
We have Banff.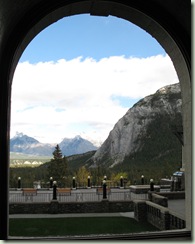 One of the prettiest spots in the world. And one of my favorite places.
Picture don't begin to do it justice.
We have Paul Gross.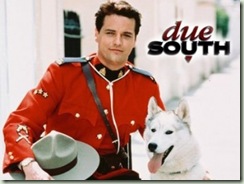 No need to say more.
And now the famous Canadian rant–which started as a commercial. No offense meant to anyone but…
Hey,
I'm not a lumber jack
Or a fur trader
And I don'?t live in an igloo
Or eat blubber
Or own a dog sled
And I don't know
Jimmy, Sally or Suzie from Canada
Although I'm sure they're really really nice
I have a Prime Minister not a President
I speak English and French not American
And I pronounce it about not "a-boot"
I can proudly sew my country's flag on my backpack I believe in peacekeeping not policing
Diversity not assimilation
And that the beaver is a truly proud and noble animal
A toque is a hat a chesterfield is a couch
And it is pronounced "zed" not "zee" "zed"!
Canada is the 2nd largest landmass!
The 1st nation in hockey!
My name is Linda and I am Canadian!