I've been so busy I haven't even had time to write on my blog. That's sort of the way summer goes, isn't it?
Last weekend we went to a campground with several couples with whom we have many many years of history. We used to camp at Gooseberry Lake when we had very young families. And we roughed it.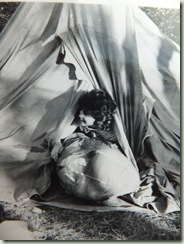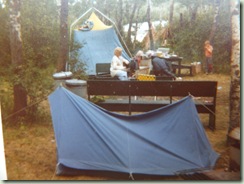 We used canvas tents and evolved to nylon tents.
But we had good times. There was always a rough and rowdy water fight, very competitive games of croquet and horseshoes and staying up late at night singing around the campfire. And there were always a number of practical jokes.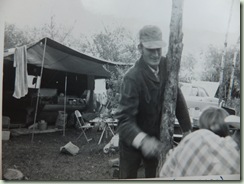 Here someone is getting an unexpected shower from a tree with wet leaves.
There were lots of little kids running around. We played hide and seek with them. Taught them the finer arts of outdoor camping and enduring water fights.
The more recent camping trip was a little different. Tents have given way to huge, luxurious motor homes.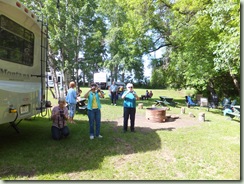 Some things don't change though. There is still lots of joking and laughing. Lots of sharing.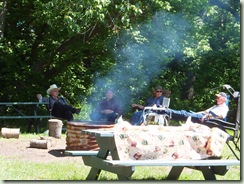 Rich memories.
I want to say that many of the events of those Gooseberry Lake days have formed a basis for some of the events I use in my stories. Little did I know at the time that I was doing research. In many ways, life is the best research there is.