My hubby and I attended our granddaughter's high school graduation last week. She was beautiful and we were busting our buttons with pride.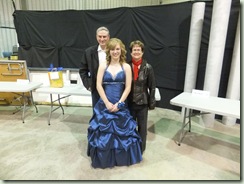 It brought back memories of my own high school grad.
I was dating my hubby (and they said it wouldn't last!). He was my escort and my date for the church-sponsored party afterwards. But that afternoon I got a phone call from him. That in itself was unusual because phone had not yet been installed at the farm. (Yes, it was pioneer times for us!). His bad/sad news was he had been admitted to the hospital with an infection and the doctor wouldn't let him out. Not even for my graduation!! Can you imagine?
Well, I couldn't. But there wasn't much I could do.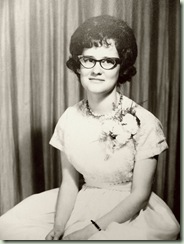 I attended grad. Made my speech. I can still remember the theme. I had chosen John F Kennedy as my inspiration and used one of his quotes for the basis of my speech. "Ask not what your country can do for you. Ask what you can do for your country." It's still a good theme for life only I like to make it more personal. Ask not what others can do for you. Ask what you can do for others.
Thinking of JFK I think his assassination was one of the more powerful moments of my life. That and 9/11. I remember both with vivid detail. Where I was. What I was doing. What people say. The emotions of disbelief and horror.
But back to grad. I gave my speech. I went to the party. But I missed my big hero.